Cleaning the Lens in a '90s Apple CD Drive
90s CD-ROM drives frequently struggle to read CDRs (home written discs). Sometimes this can be helped by using another brand of disc or writing the disc at a lower speed, but in the end, the best solution is often cleaning the drive's laser lens with a cotton bud and IPA. These instructions will be approximately helpful for other brand drives, but the majority of 90s Apple SCSI CD-ROM drives are Matsushita drives of a very similar construction (some early ones were Sony and different – I find the caddy Sony drives tend to be better at reading CDRs anyway).
The actual drive in the following pictures is an IDE drive, but the construction is identical, specifically this drive is basically the same as the one in my Macintosh PowerPC 9600, but I've used the same process to clean drives in an 8500 and an 8600.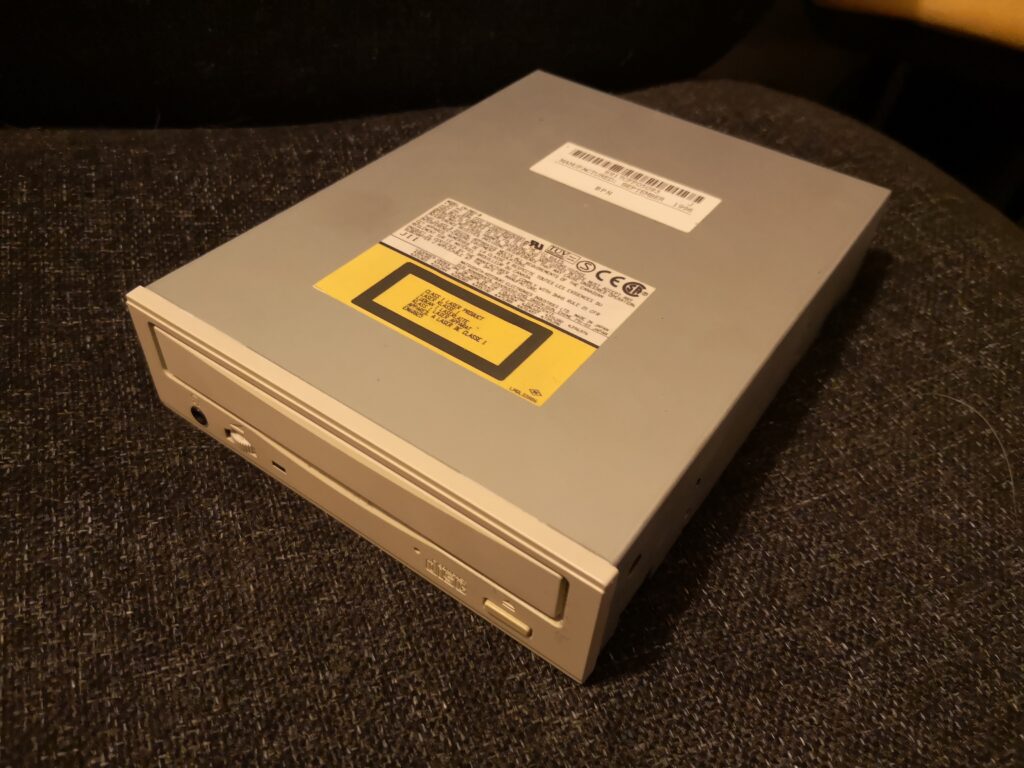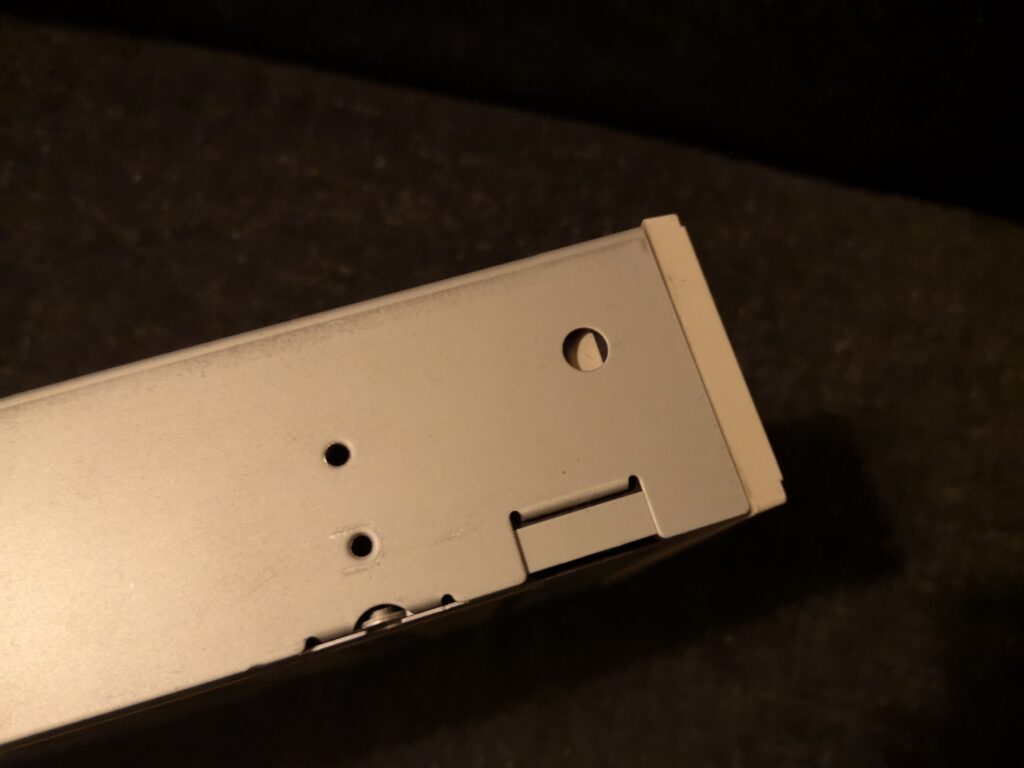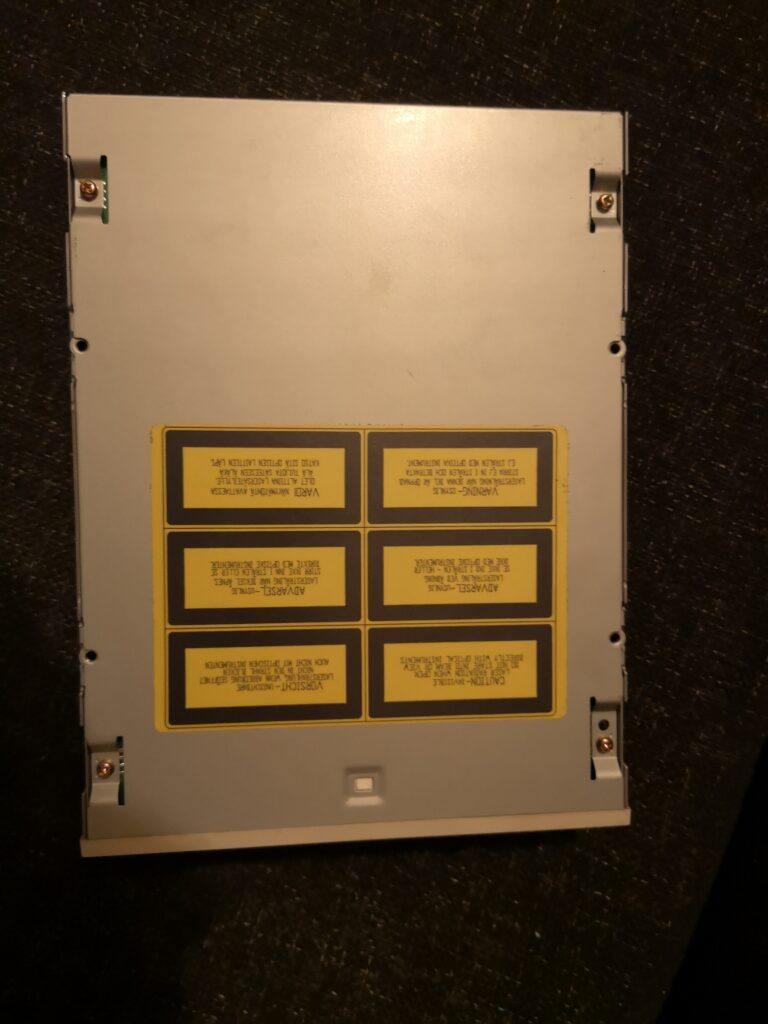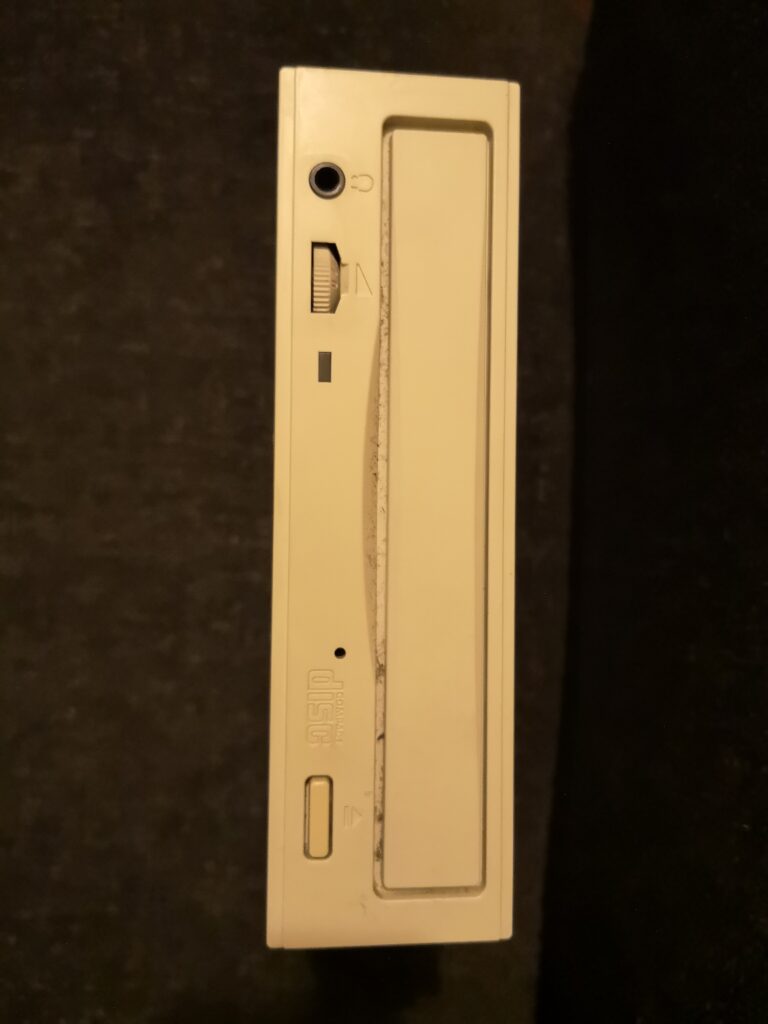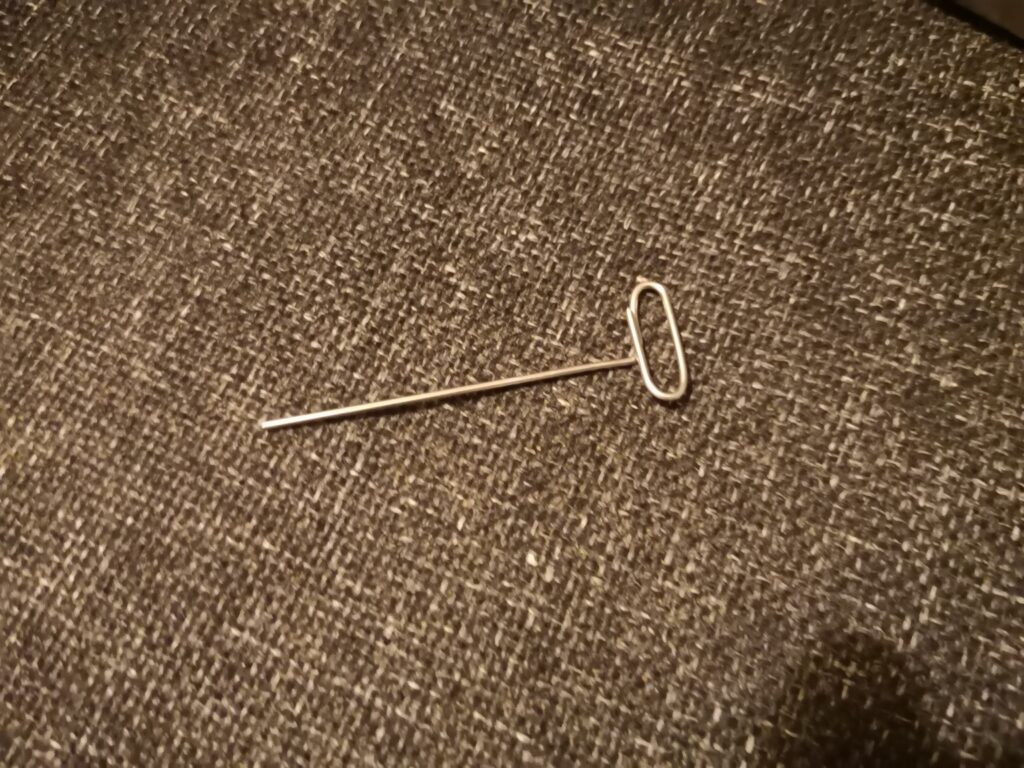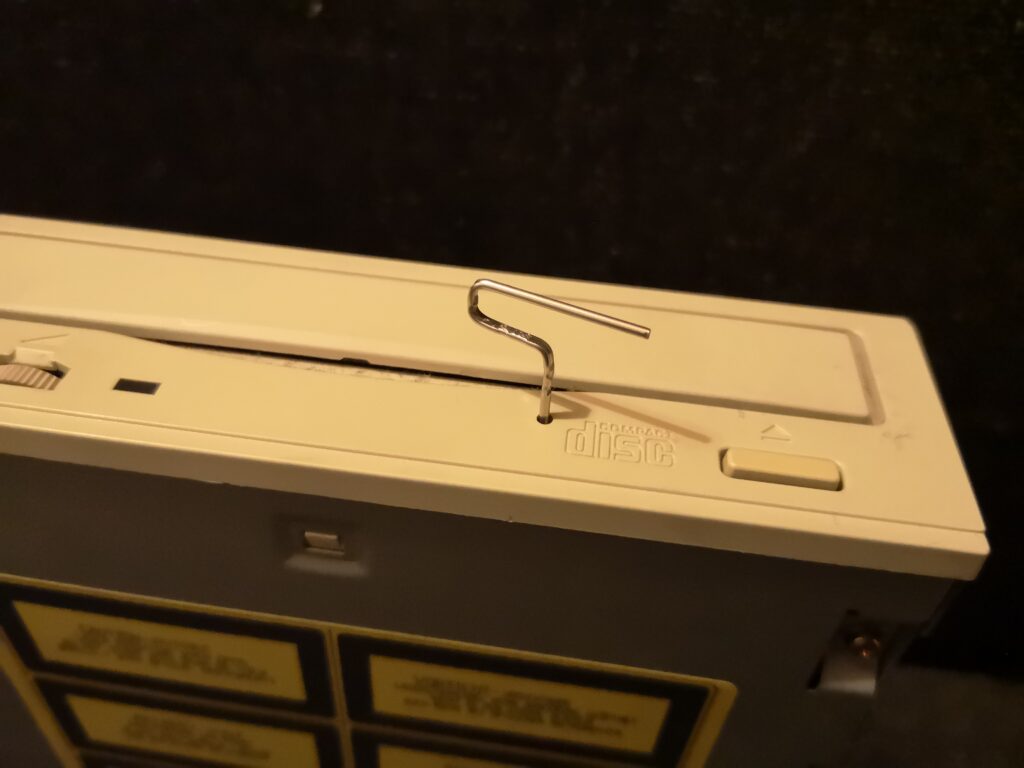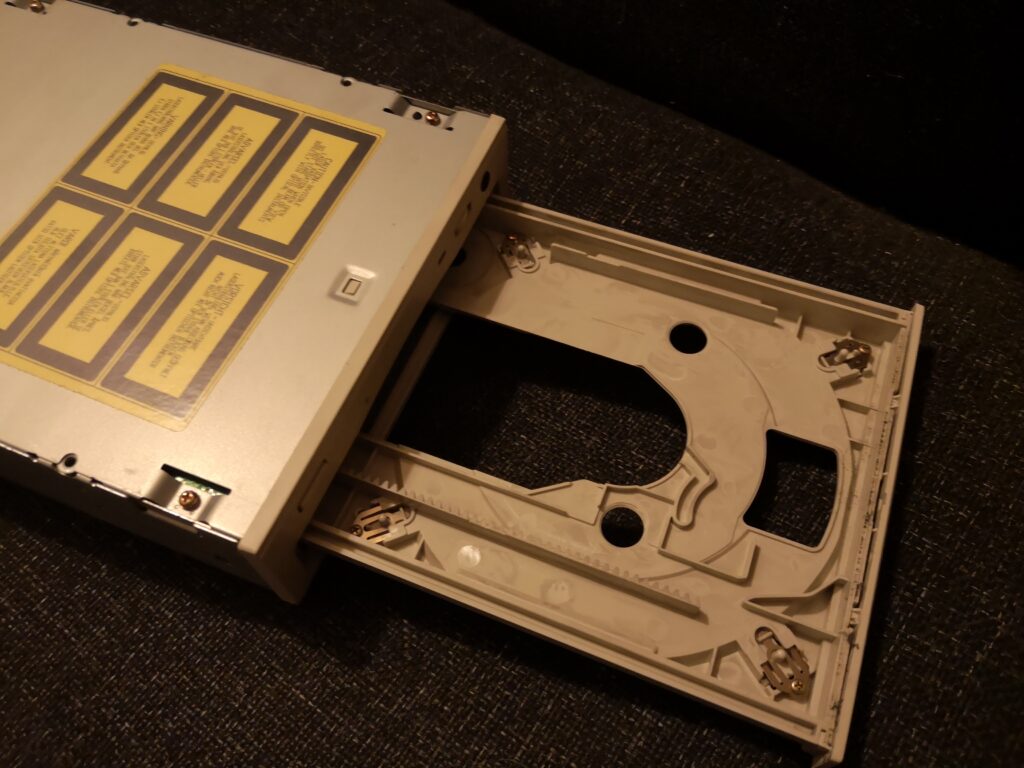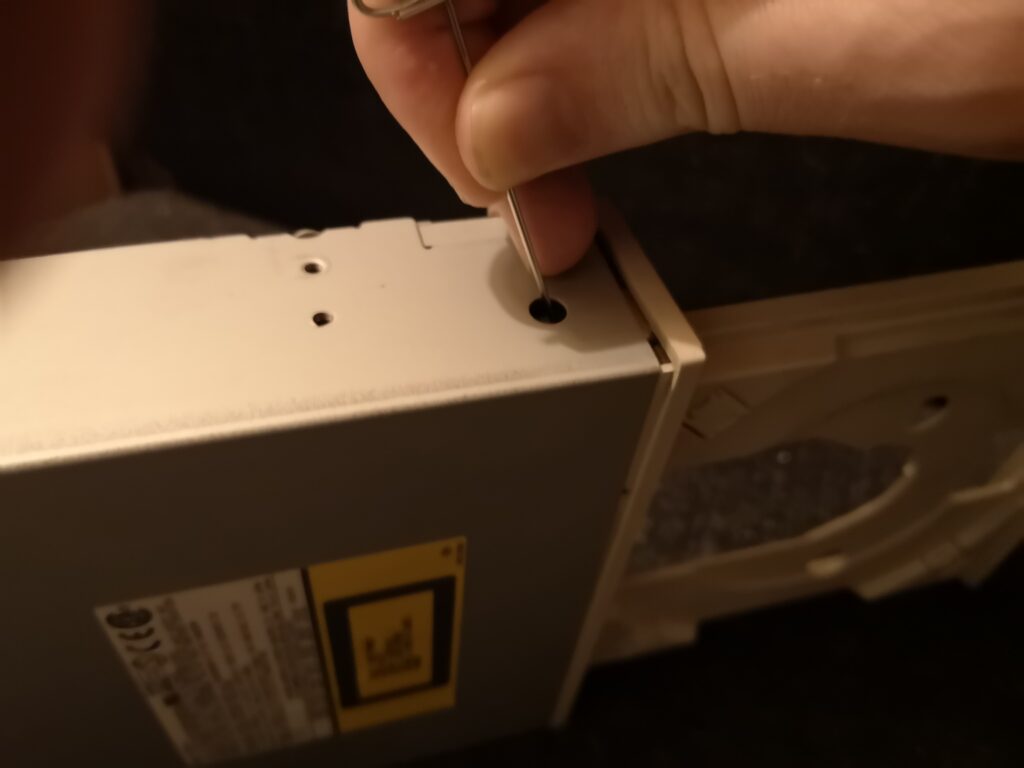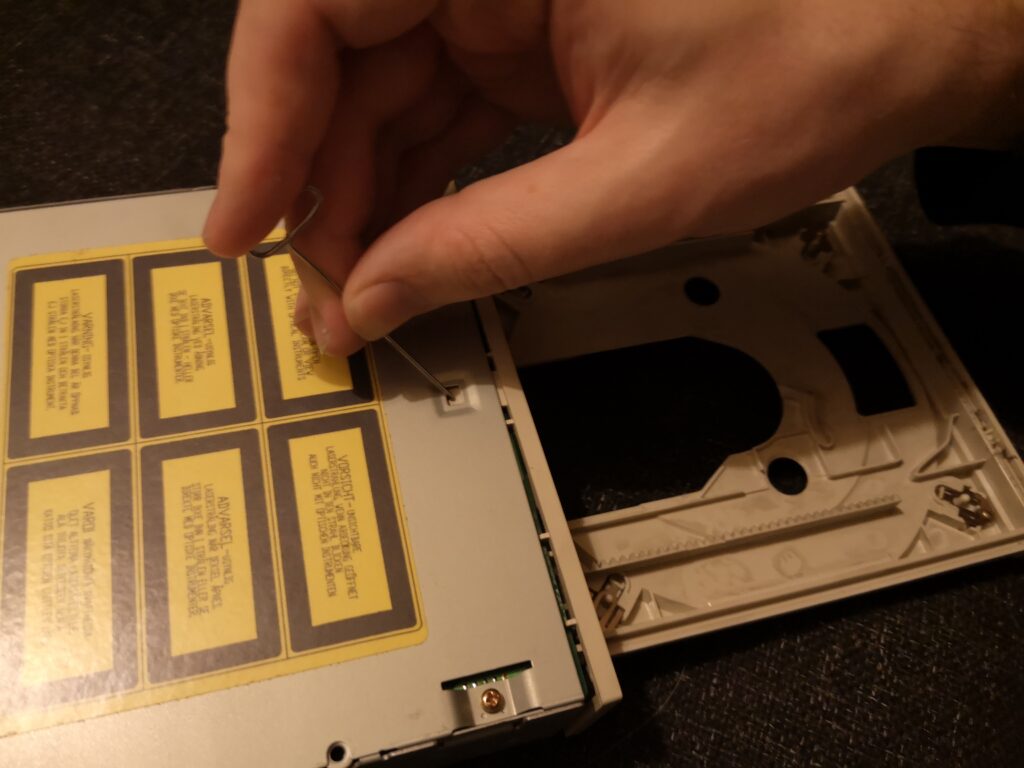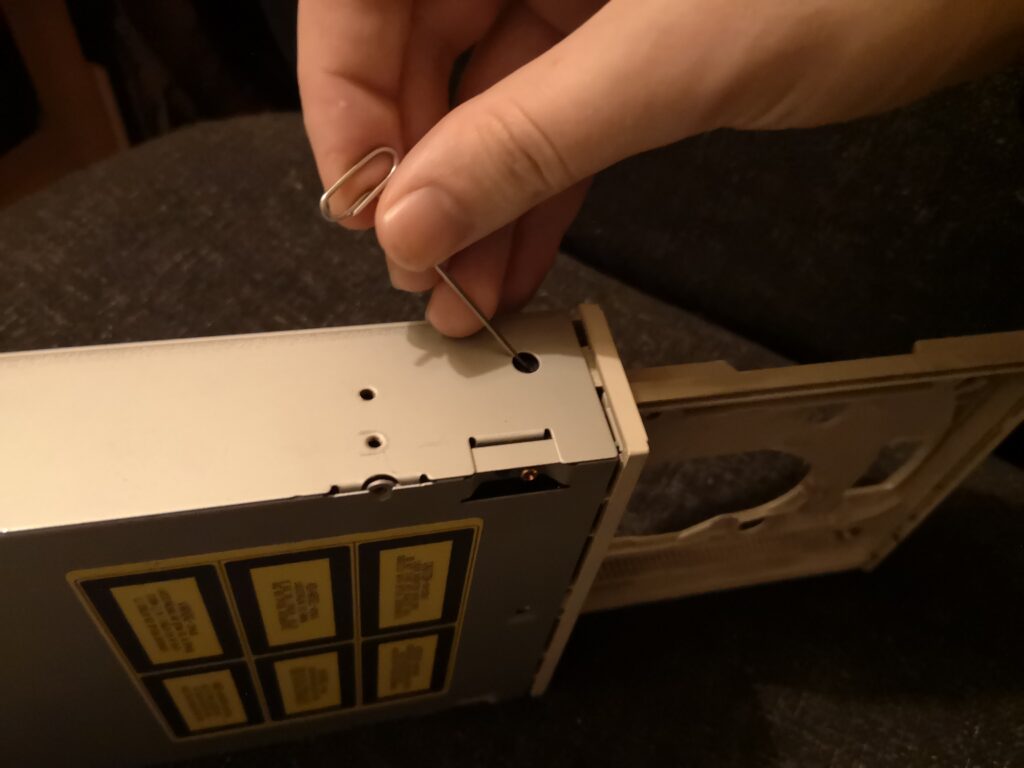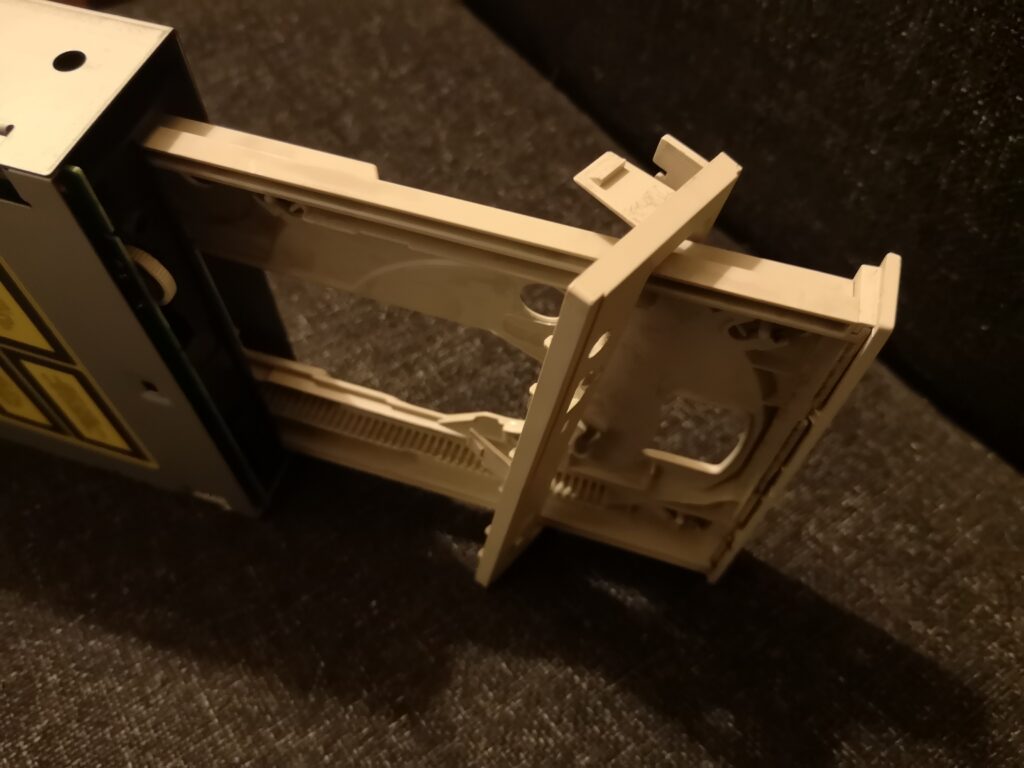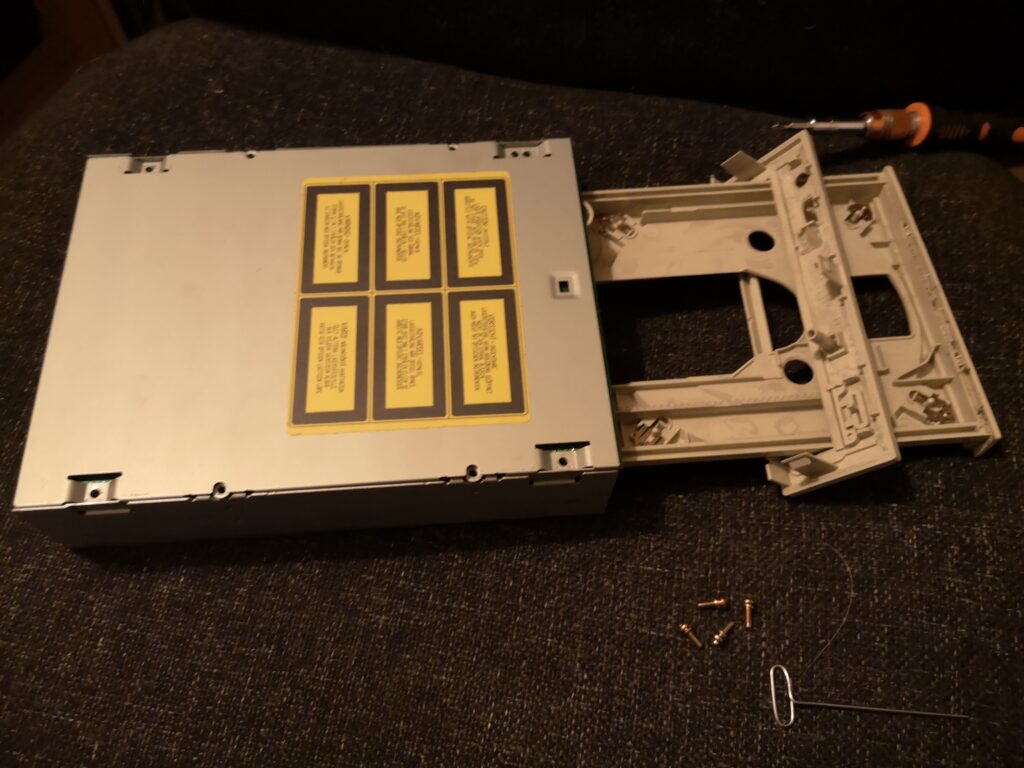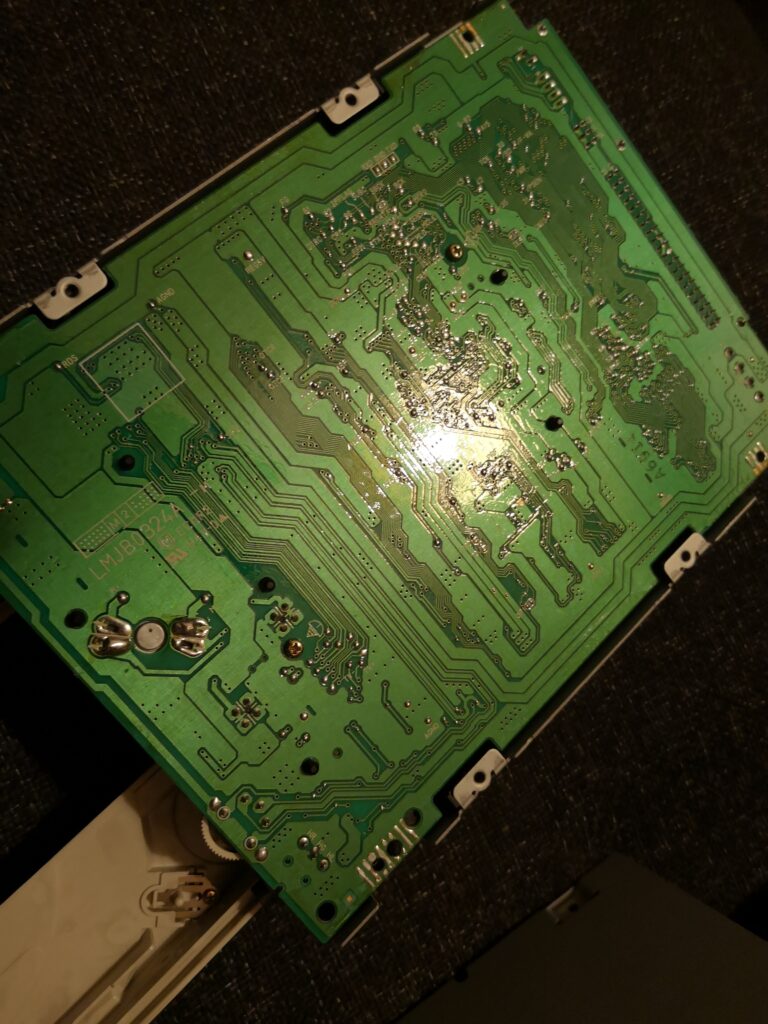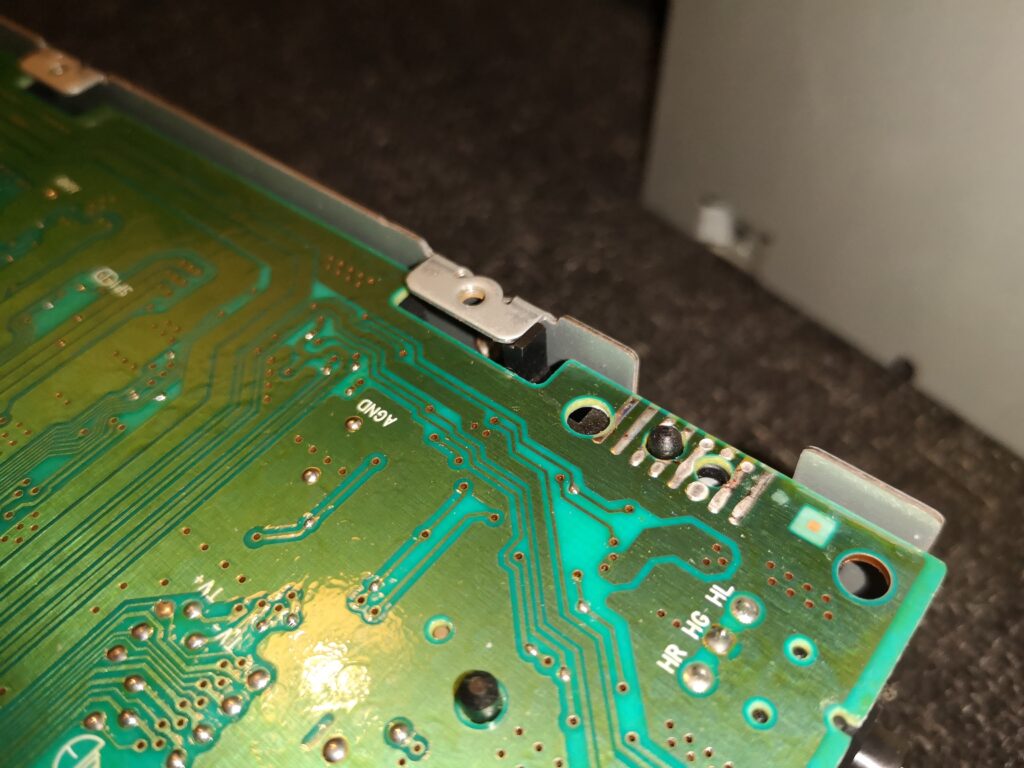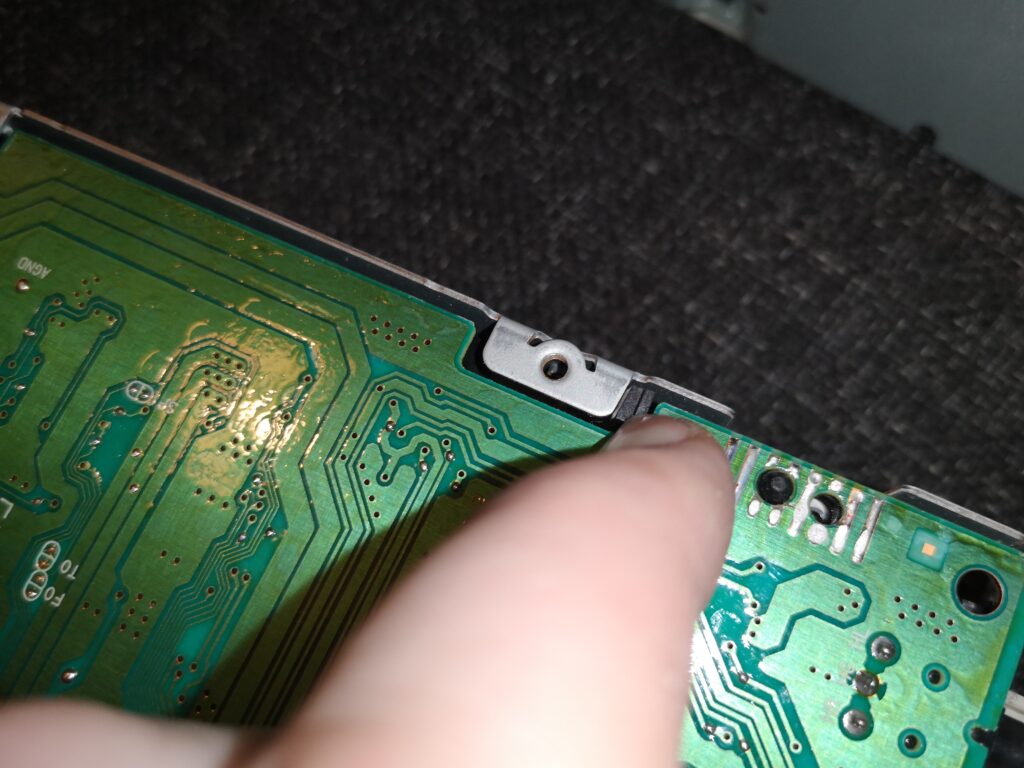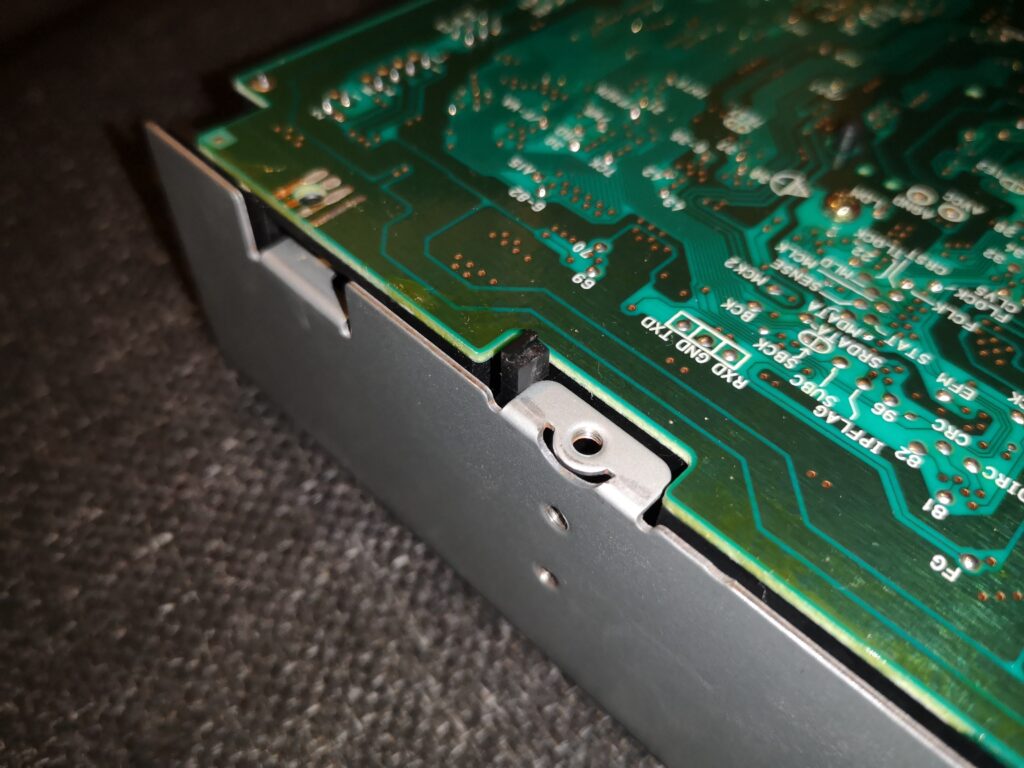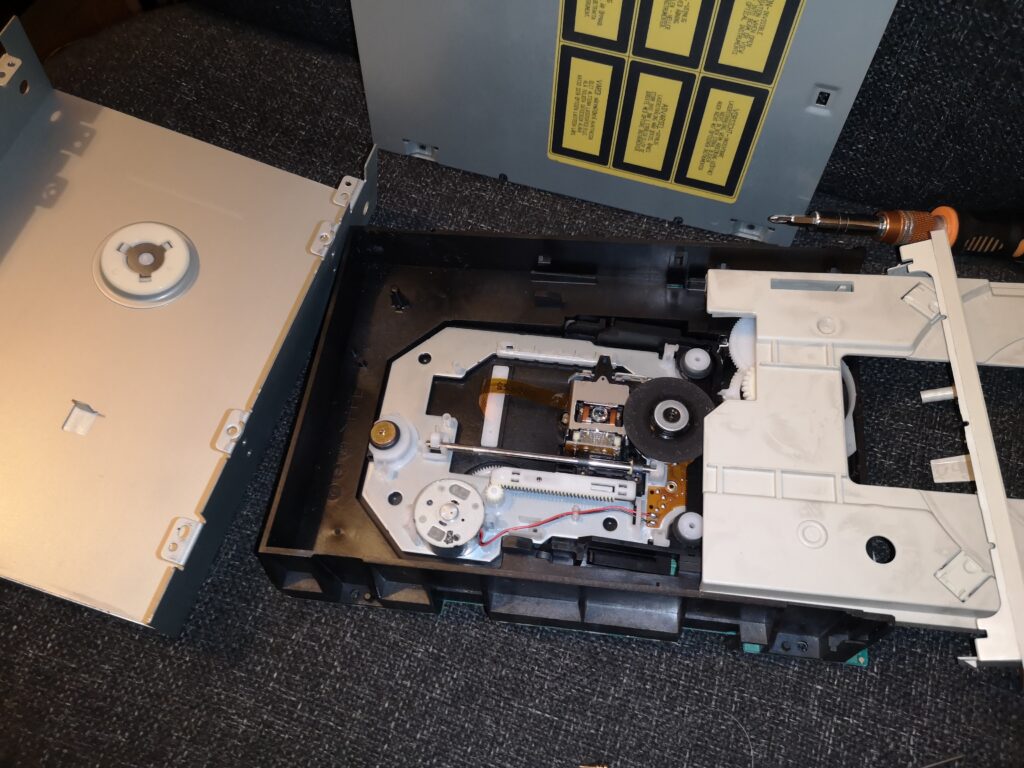 This is a more modern version – the older ones have a bit more stuff inside them, but the process is identical.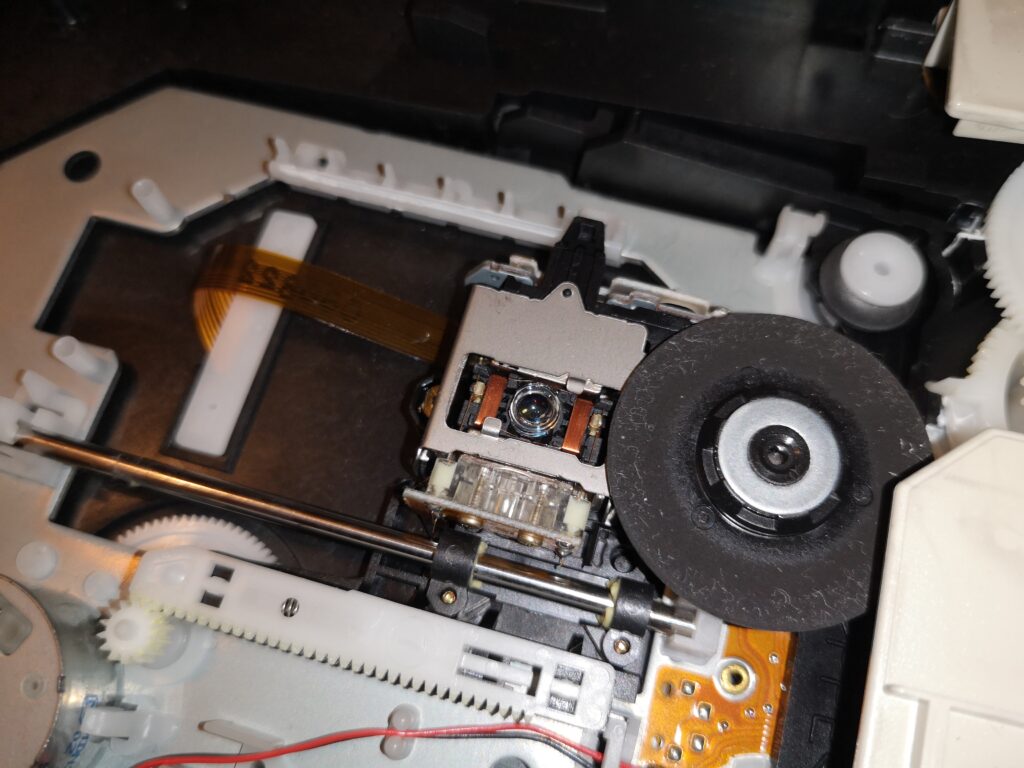 Don't touch the lens!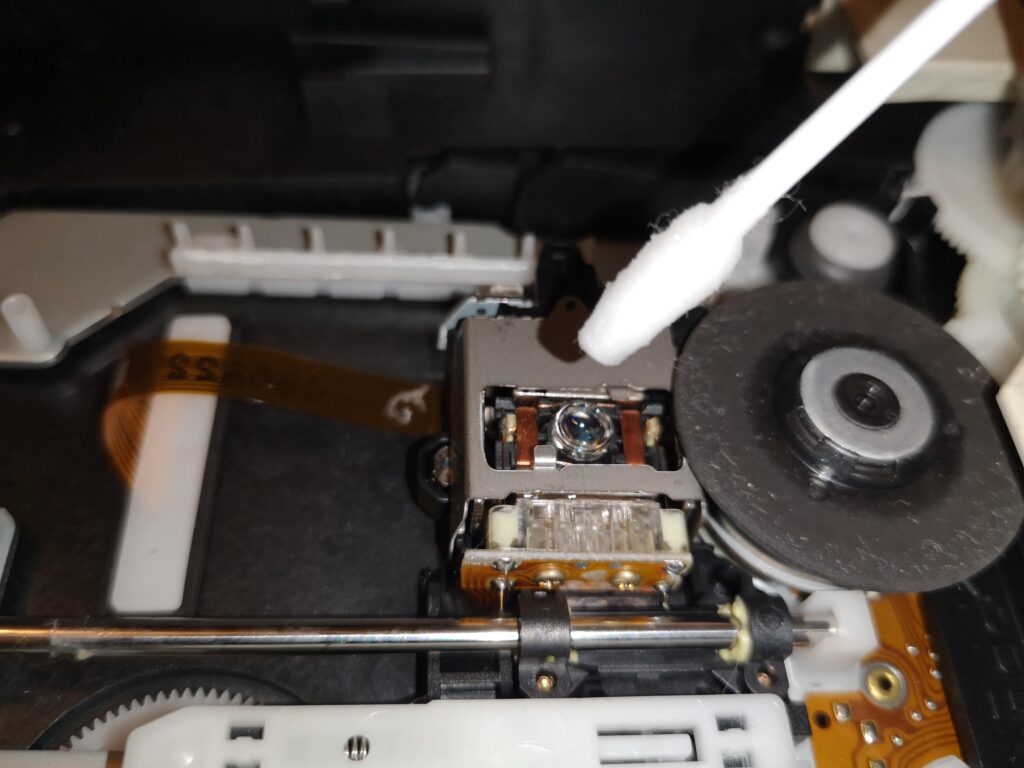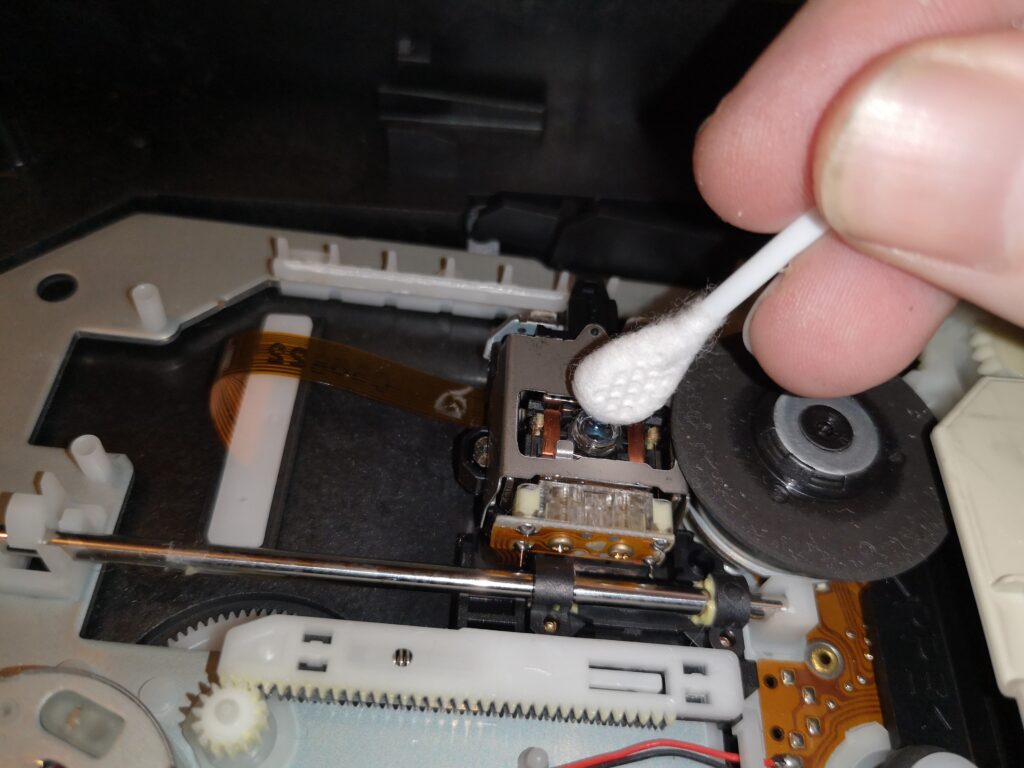 Then reverse the instructions to reassemble. All the latches clip in easily when you put things back in space. If you've done it before the whole process is only a 10 minute job.
Good Luck.